Skip to content
About Us
The American Barn Trail Movement
The movement was created in Adams County, Ohio, in 2001 by Donna Sue Groves. In talking with friends and neighbors, Donna Sue realized that the project had wide appeal and could be beneficial to the community,  encouraging tourism and economic development.
Instead of a single personal tribute, she worked with the community to create a "clothesline of quilts," which began with an Ohio Star, dedicated in 2001.
The Snail's Trail quilt block was added to Donna Sue and Maxine's tobacco barn in 2003 after her friends said it was time to place a quilt block on their barn. Honoring her mother, Maxine, with her favorite quilt pattern. Maxine was a prolific fifth-generation quilter and was devoted to the art of quilting and supporting Donna Sue in her "clothesline of quilts" efforts.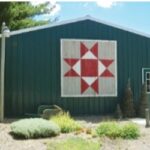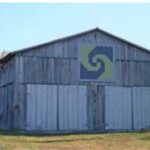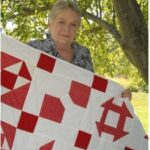 Upstate Heritage Quilt Trail Development
ORIGINS:
The idea was formed in 2009
Trails and quilting resources were interviewed throughout the Country
Trails were visited in North Carolina, West Virginia, Tennessee, and Ohio
Met with local communities and organizations
Developed UHQT project policy and procedures
Established our project goals and developed a marketing plan
Received a donation to hold a workshop and recruited volunteers
First UHQT quilt panel was installed in 2010
PROJECT GOALS WERE FINALIZED:
Promote learning about our communities though quilts and their history
Develop driving and walking trails throughout upstate South Carolina
Encourage heritage tourism and promote economic development
Promote the expansion of Quilt Trails throughout the state of South Carolina

CURRENT STATUS:
We are still an all-Volunteer Organization
Funds are derived from the commissions from quilt panels, grants, and donations

Our studios have produced over 450 hand painted quilt panels throughout South Carolina and beyond

Over 290 panels are located throughout Anderson, Oconee, and Pickens Counties

Production of a panel takes 4 to 8 weeks depending on pattern, complexity of fabric and size of panel

Three operational studios